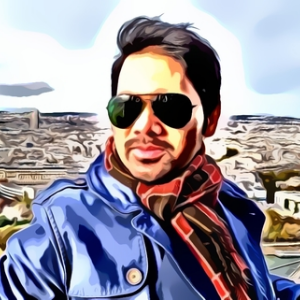 Welcome to this little part of the internet that I like to call *drums roll* My Personal Website!
And no, I am not a budding actor or photographer… I am your average guy next door (trying to make sure you don't find this description boring) doing a job in the IT industry after completing Engineering and MBA.
I am passionate about project management and share about it at PMC Lounge. My other interests include online social networking specifically blogging and to an extent web designing. I have recently got into running and reading books.
Oh and I do have a life besides the geeky description above! If you are kind (tolerant) enough to know more then let's connect on one of the social networking websites. All useful social media links are at the bottom.
If you have come this far and still reading I am assuming you like to read. My blog is patiently waiting for your attention. If you are into audio, here's my podcast. There's more on this website that you can explore like a short story that I wrote – Doctor, Love, and you can grab it for free here.
Hope you find the website useful, feel free to roam around and get in touch
Cheers,
Shoaib